We are always happy to help and answer any questions about exhibiting in or attending the shows!
SIGN UP TODAY to be on our MAILING LIST and/or our EMAIL LIST.
We mail out a show postcard a few weeks before each show with VIP Half Price Admission for up to 4 adults and we email the same offer via our e-newsletter/e-blast campaign in the weeks leading up to the shows.
Karla Little
Fine Furnishings Shows
PO Box 11
Tiverton, RI 02878
klittle@finefurnishingsshows.com
401-816-0963 EST
Be the first to see fresh new work out of the studios & workshops of our exhibitors, connect with artists & craftsmen, mingle with colleagues, and more!
Join our community on Facebook – fine furnishings shows – for daily news, information, updates, offers, new work out of the exhibitors' studios & workshops, available special pieces, attendance offers, door prizes and the "Good morning from outside (or inside) the show office!" postings too!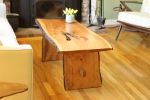 Shows
For more information about each show, and to view exhibitors, click the links below!
Mailing List!
Stay in the loop! Subscribe to our mailing list today to never miss a show announcement and to see highlights from other exhibitors, as well as other exciting items!
Reserve your booth space!
Interested in exhibiting at a show (or both?!)? Click here to download the application form! Be sure to review the Exhibitor Info if you haven't yet!
---